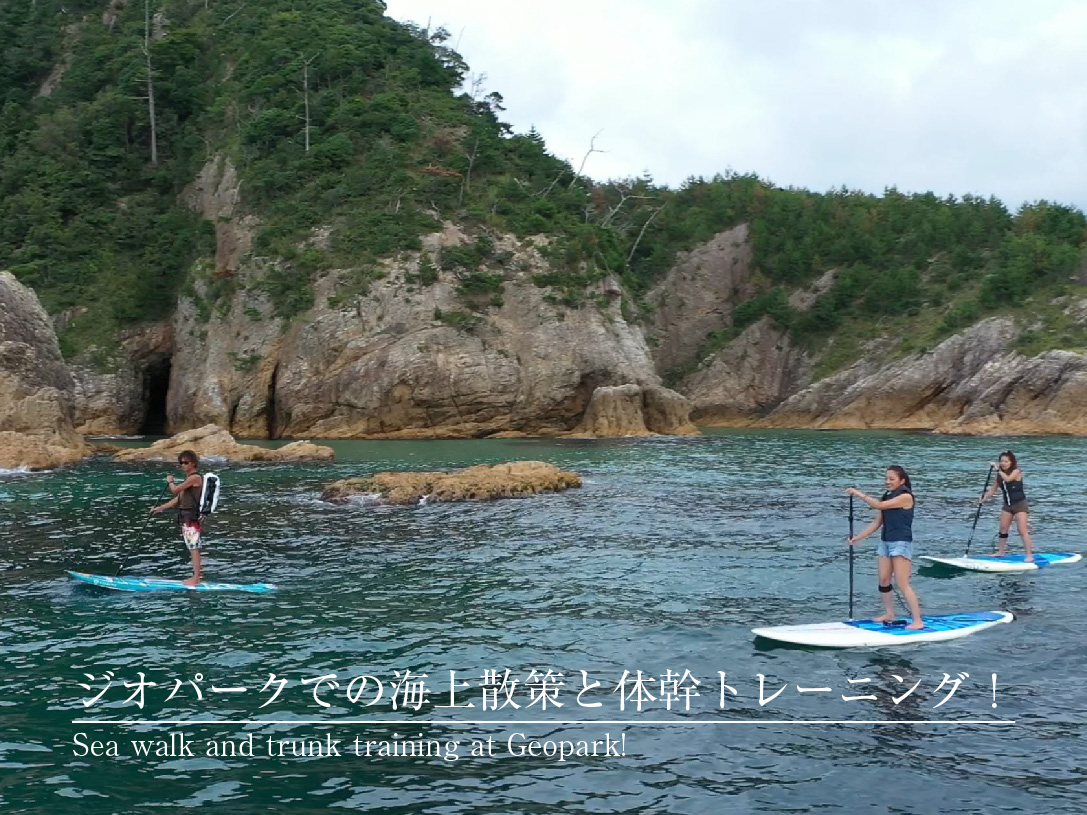 Set in the highly transparent sea of ​​Uradome. There are 10 people and 10 colors to enjoy!
The Uradome sea that spreads out in the San'in region is called "San'in Matsushima" because it resembles Matsushima in Miyagi prefecture, and it is so beautiful that it is designated as a scenic spot by the country.
The seawater is so transparent that you can peep into the seabed. Since SUP is a sport that you experience while standing on the board, you can fully enjoy the beautiful scenery of the 360-degree panorama.
Everyone from junior high school students and older to elderly people can enjoy it, but the feature of SUP. Standing and sitting on the board, sometimes lying down and reading a book. You can expect the exercise effect of the whole body by turning the paddle and balancing on the board.
If you can perform basic movements, you can arrange your own way of playing, which is a marine activity with plenty of freedom.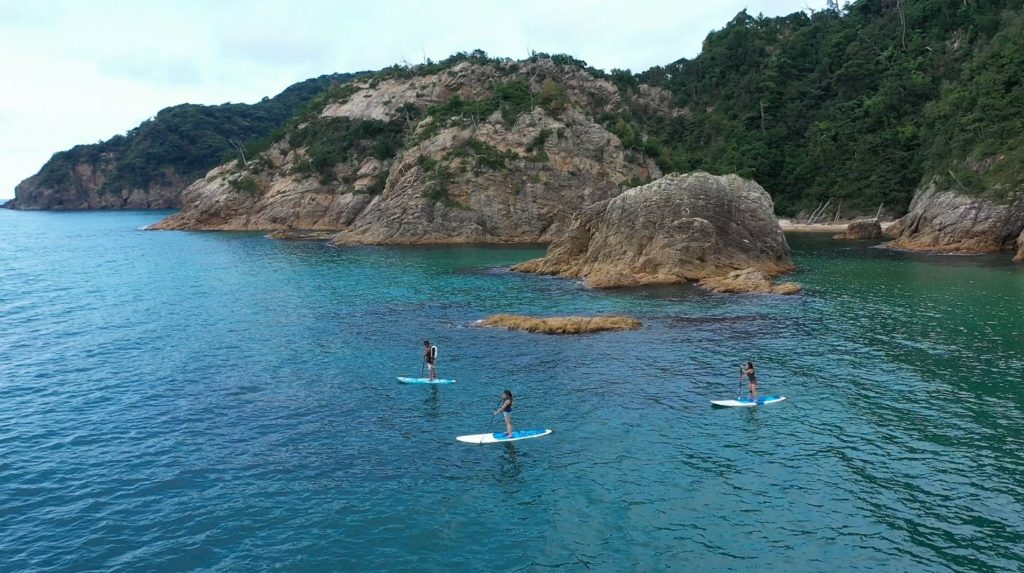 You can also use the changing room, shower, and toilet.
The Nagisa Exchange Center has a changing room and a shower room that you will need after preparing for marine sports and playing in the sea. Please use it for marine sports.
*The facility may not be used depending on the sea conditions.
Click here for a course where you can enjoy SUP